Buy Alphonso Mango Online
Our Devgad Old Ratnagiri Alphonso Mango Farm
We produce world-famous authentic Alphonso mangoes in our century-old, lush green orchard in Vijaydurg located in Devgad region near Ratnagiri, which is situated in the coastal region of Konkan in the state of Maharashtra, India. We do not used any carbide or chemical for ripening. Our Alphonso Mangoes are naturally ripened. Our long term studies about organic agricultural practice reveal ecological harmony and biodiversity which are vital for environmental sustainability.
As the winter progresses, Alphonso Mango comes to its shape from flowering to medium size. On the advent of summer and more humid weather its size and weight gradually increase till its harvest. The harsh summers sometimes affects this crop and the cyclonical movements towards ends of summer season also a challenging effect on fruit production. In Summer, we checked the matured fruits and harvest them from our orchards, pack it safe in corrugated boxes to send it to every corner of India. We send to all cities like Delhi, Mumbai, Kolkata, Bangalore, Chennai and other tier 1 tier, 2 cities of India. You can buy these Alphonso Mangoes online. On
www.alphonsomangoes.online
our produce is available. In summer which last for 2 to 3 months, We execute multiple cycles of harvest depending on maturity of fruit. By the time its end of summer and the closing of Alphonso Mango season, the great Indian monsoon again arrives with its divine clouds with sound of drums thundering the skies and the firecrackers of lightnings to quench the thirst of this konkan land. A fresh ,A new, to celebrate life once Again !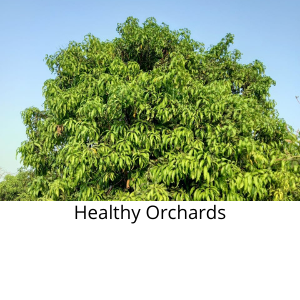 Why Devgad and Ratnagiri Alphonso mango?
---
Devgad and Ratnagiri Alphonso mango has a divine taste and a rich, sweet aroma. The coastal soil and climate of the Konkan region create the best Alphonso mango which is equally loved as the countryside scenic.
Alphonso mango of Devgad has a rich, creamy, tender texture and delicate, non- fibrous, juicy flavor. The skin of a fully ripe Alphonso mango turns bright golden-yellow with a tinge of red sometimes which spreads across the top of the fruit.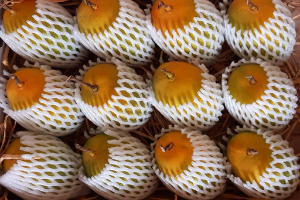 Features of Devgad Alphonso / Hapus Mango…
---
The flesh of the fruit is saffron-colored. These characteristics makes Devgad alphonso mango a favoured and preferred cultivar over Ratnagiri Alphonso and other mango varieties across India and globe.
This most relished Alphonso mango in the world which is seasonal in India is harvested in March to early June as the admirers eagerly await for it all the year long.
Contact Us
Devgad Alphonso Farm - Kanya bag, Vijaydurg Village, Devgad, Sindhudurg- 416806


Ratnagiri Alphonso Farm- Near Pawas Depot, Pawas Market, Pawas Village, Ratnagiri- 415616
Our Alphonso Mango Online farm dispatches starting from 5th March 2023 (all over India delivery)
Why Devgad or Ratnagiri Alphonso Mango Online? Origin of Alphonso Mangoes
Alphonso Mango 'The King of Mangoes' is additionally referred to Alfonso, Hapoos, Hapus, Aapus, Happus in the different regions. Interestingly, the fruit is named after the Portuguese viceroy general and militarian Alfonso De Albuquerque, who established the colonies of the Portuguese in India. It is said that he introduced this variety of Alphonso mangoes in Konkan and Goa through grafting techniques.
What is the Story Behind Devgad and Ratnagiri Alphonso Mango?
An article published by legendary agriculture scientist Dr. YL Nene mentions the origin of Alphonso mangoes. Earlier people of India used to prefer 'sucking' type of mangoes with soft pulp. But Alfonso De Albuquerque liked the mangoes that were very firm and could be eaten without squeezing. In 16th Century, locals began experimenting and grafting (the act of joining one or more parts of plants) mango plants in Goa. Later, these techniques and strategies of cultivating Alphonso Mangoes extended to other areas like Ratnagiri and Karwar. To date, Alphonso Mango from Devgad (Old Ratnagiri) , Ratnagiri on scenic coastal Konkan region of the Indian state of Maharashtra, is considered to be one of the best quality.
How to choose size of Devgad or Ratnagiri alphonso mango should you consider purchasing?
With more than 125 years of cultivation experience in alphonso mango, you have 3 weight wise grades to choose from. Taste and aroma shall be similar across all the grades. www.alphonsomangoes.online will provide you detail guide so that you choose your perfect ratnagiri mango online from all the grades.
1. Classy Alphonso from Alphonso Mangoes Online
Though this Classy alphonso is being produced for more than 125 years, at Mango shop online and  it was introduce with this unique name 'Classy 'in 2018 and Classy alphonso celebrating his 1st birthday on 1st March 2019 in pandemic. Classy is the emperor who always conquer the world, Classy alphonso reached Indian consumers during lockdown in most efficient way. During lockdown very few online shops were available to deliver goods and this classy made its route their during those tough periods in Mumbai region.
Rest assured as you're buying from this Mangonet (EU) certified and GI tag registered premium alphonso mango farm which is located near Vijaydurg fort, Devgad, (old Ratnagiri) Maharashtra. The packing and logistic at this farm is perfectly planned so that you expected value is delivered. Classy alphonso has weight range at packaging stage is of avg. 260 gms.
2 Queen Alphonso mango online
The queen alphonso mango online celebrating her 1st birthday on 3rd mar 2019. Taste wise or aroma wise there is no difference. The weight of queen grade alphonso mango is avg. 230 gms at packaging. The climate change such as heat impact is less on queen mangoes compared to classy alphonso mangoes.
3. Prince Alphonso mango online
Price alphonso 1st birthday celebrated on 5th march 2019. Taste wise its bit superior to other grades with weight of avg. 200 gms.
How may I help you?.
Alphonso Mango Pulp from Alphonso Mangoes Online
www.alphonsomangoes.online is a genuine shop which also has 100% pure alphonso mango pulp. Standard Packaging in 500 gms Pouch. Ripened Mangoes are hand-picked, sorted, graded, washed and carefully peeled and pulp is extracted and packed in air tight packs without preservatives. Pulp of approximately 1kg Alphonso mangoes results into 500 gms pure alphonso mango pulp. Rich in Vitamin A, B complex & C. It is Low in fat and contains not more than 7% of added sugar.
It does not contain any preservatives, artificial colours or thickeners. Taste & aroma is of freshly pulped Alphonso mango throughout its shelf life. Unopened Pouches, can be safely stored at room temperature.
The Shelf life is 18 Months for sealed pouches.
Looking for the Best Devgad Hapus Mango or Ratnagiri Alphonso Mango online in your city?
Alphonso mangoes online deliver mangoes all across India by air courier. If you're looking for a reliable alphonso farmer www.alphonsomangoes.online  in Devgad (old Ratnagiri) is  one of the genuine finest quality producer with GI TAG No.: AU/7056/GI/139/730 and  APEDA certified Mangonet registration no: MH3001047001 for European union(EU).
Devgad Hapus Mango and Ratnagiri Alphonso Mango Shop Online I Farm Since 1890
Buy Alphonso Mango online which are Rich, Creamy, tender textured, non- fibrous, juicy and aromatic.

Do not refrigerate the mangoes unless fully ripe.

Please refer FAQ for further information.

Deliver Alphonso Mangoes within 3 to 7 days all over India.