Buy Alphonso Mango Online
Our Devgad (Old Ratnagiri) Alphonso Mango Farm
We produce world-famous authentic Alphonso mangoes in our century-old, lush green orchard in Vijaydurg located in Devgad region near Ratnagiri, which is situated in the coastal region of Konkan in the state of Maharashtra, India. We do not used any carbide or chemical for ripening. Our Alphonso Mangoes are naturally ripened. Our long term studies about organic agricultural practice reveal ecological harmony and biodiversity which are vital for environmental sustainability.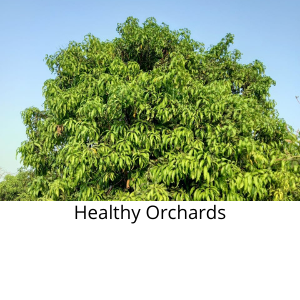 Why Devgad Alphonso mango?

---
Devgad Alphonso mango has a divine taste and a rich, sweet aroma. The coastal soil and climate of the Konkan region create the best Alphonso mango which is equally loved as the countryside scenic.
Alphonso mango of Devgad has a rich, creamy, tender texture and delicate, non- fibrous, juicy flavor. The skin of a fully ripe Alphonso mango turns bright golden-yellow with a tinge of red sometimes which spreads across the top of the fruit.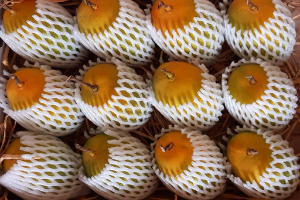 Features of Devgad Alphonso / Hapus Mango…

---
The flesh of the fruit is saffron-colored. These characteristics makes Devgad alphonso mango a favoured and preferred cultivar over Ratnagiri Alphonso and other mango varieties across India and globe.
This most relished Alphonso mango in the world which is seasonal in India is harvested in March to early June as the admirers eagerly await for it all the year long.
Contact Us
Devgad Alphonso Farm - Kanya bag, Vijaydurg Village, Devgad, Sindhudurg, 416806
Our Alphonso Mango Online farm dispatches starting from 5th March 2023 (all over India delivery)
Why Devgad or Ratnagiri Alphonso Mango Online? Origin of Alphonso Mangoes
Alphonso Mango 'The King of Mangoes' is additionally referred to Alfonso, Hapoos, Hapus, Aapus, Happus in the different regions. Interestingly, the fruit is named after the Portuguese viceroy general and militarian Alfonso De Albuquerque, who established the colonies of the Portuguese in India. It is said that he introduced this variety of Alphonso mangoes in Konkan and Goa through grafting techniques.
What is the Story Behind Alphonso Mango?
An article published by legendary agriculture scientist Dr. YL Nene mentions the origin of Alphonso mangoes. Earlier people of India used to prefer 'sucking' type of mangoes with soft pulp. But Alfonso De Albuquerque liked the mangoes that were very firm and could be eaten without squeezing. In 16th Century, locals began experimenting and grafting (the act of joining one or more parts of plants) mango plants in Goa. Later, these techniques and strategies of cultivating Alphonso extended to other areas like Ratnagiri and Karwar. To date, Alphonso from Devgad(Old Ratnagiri) , Ratnagiri on scenic coastal Konkan region of the Indian state of Maharashtra, is considered to be one of the best quality.
Alphonso Mangoes has Rich, Creamy, tender textured, non- fibrous, juicy, aromatic mangoes.

Do not refrigerate the mangoes unless fully ripe.

Please refer FAQ for further information.

Delivery within 3 to 7 days all over India.